Recently Featured:
2023: Andrea Abbot Appleing; Dina Alvarez A Cuban Kitchen in Greenwich Village; Mary Billiter Weeding through the Wreckage; Shawn Brown Gut Feelings; Michelle Cacho-Negrete Dancing; Sally Carton Nights with E.B. White; Yoon Chun Home from the Barber's and A Relative Deathbed; Madison Christian Digging in the Dirt; Phil Cummins 134 Days; Sherrie Dulworth The Bargain; Ria Parody Erlich Daddy's Girl; Gary Fincke Biology: A Memoir; Cathy Fiorello Little Mary; Lynne Golodner Luxury or Necessity; Maria Hewett Attachment Theory; Brian Huba I Dream of Dave Barden; Pamela Kaye Scraps; J.D. Kleinke The State Champs from the Beginning of the World; Mirinda Kossoff Final Conversations; Joshua David Laine Losing Streak; Sydney Lea Oko, Wanderings, and Army Specialized Depot #829, 1942; Julie Lockhart My Inside Passage; Alli Mancz Fertility and Femininity; Rasmenia Massoud Shells; Anthony J. Mohr A Simple Eviction Case; Paolo Paciucci The Time of Spring; Jack Phillips Wearing the Skin of Dreams; Brady Rhoades Among the Blooms; Nicole K. Sather Pringles; John Thomson Bugler; Angela Townsend The Healer; Richard Wainwright No Geezer Left Behind; Bradley Wester Shiny Object
2022: Suzanne Ketchum Adams Summer's End; Ben Adelman Parenthood: A Journey Between Bicycles; Elizabeth Bird The Casual Cruelty of Schoolgirls; Alden S. Blodget No Time to Say Hello, Goodbye; Alan Caldwell Chicken Salad; Neil Cawley Speech and Debate in the Time of Covid; Iris Chen Sixty Days in Shanghai's Covid Lockdown; Al Czarnowsky Buck; Nancy Deyo Naked Facebook Friday; Gina Disipio Bittersweet Freedom; Gary Fincke Sitting in It; Jane Frances Hacking Confabulating; William Keiser A Postcard from the End; Sydney Lea What Time Was It?; Melanie McCabe "Living through Lockdown with Anna", Basundhara Mitra "My Granny's Handbag of Algorithms", Jae Nolan "Better Left Unsaid", Kristen Ott Hogan "Give that Dog a Bone", Mary Ittelson "My Mother Did Not Die", Dan Keeble "The Send", Rhiannon Koehler "Ghosts", Gretchen Roselli "Aunt Aggie, Bobby Kennedy, and My Parents' Summer Theater", Joseph O'Day "From the Inside", Liz Olds "The Second Mistake", Anika Pavel "Jackie, Nina, and Me", David Raney "Ink and Memory", Jean Ryan "Letter to a Phantom", James Seawel "Inheritance", Nancy Smith Harris "Ida Ziegler", Ruth Spack "Death in the Family", Trevy Thomas "Imposter Family", Julia Van Buskirk "The Last to Go", Alisa Vereshchagin "Bor", Aminah Wells "The Ballet Barre", Liza Wieland "The Museum of Chalkboards Never Erased" and "The Museum of Odd Inheritance by Daughters from Mothers", Andrew Yim "Grammy's Secret"
2021: Tim Bascom "At Ease", Emma Berndt "Wisdom from the Alligator Purse", Gabriella Brand "Snip", Deborah Burghardt "Leaving Mum Behind", Jill Dalton "If The Chanel Suit Doesn't Fit…", Joe Dworetzky "Big League", Patricia Feeney "Holy Mother", Karen Foster "Carrying Sam", J. Malcolm Garcia "The Reporter and the Reporter's Mother", Alicia Robinson Geilen "The Loom", Inez Hollander "Pauline", Christine Kiefer "For the Land of the Free", Sydney Lea "Blues", Lori Lindstrom "Piano", Patti Niemi "Our Second Outbreak", Amy Suzanne Parker "Gracepoint", Susannah Q. Pratt "On Want and Need", Amy Roost "Modesty and Other Provocations", Gabriel Sage "Eventually Everything", Julie Wittes Schlack "Try Harder", Terri Sutton "Familiar"
Past Issues:
Claire Alexander-Joly, Richard Ault, Carolyn Bastick, Fabrizia Faustinella, Gary Fincke, Kymberli Hagelberg, Barbara Joyce-Hawryluk, Tony Hozeny, Judy Lev, Evelyn Martinez, Hannah Melin, Pam Munter, David Raney, Shellie Richards, Eszter Szentirmai, Dennis Vannatta.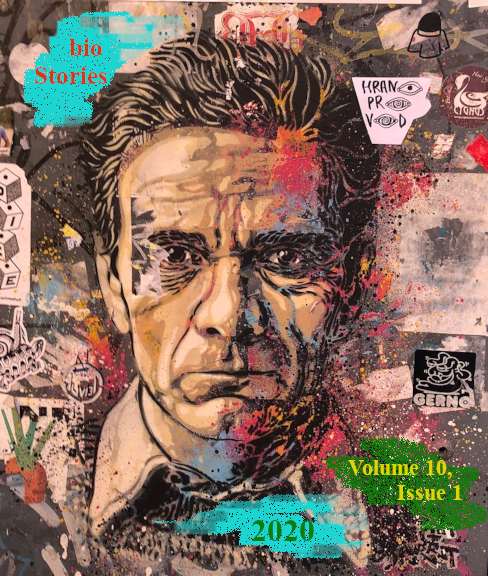 Linda Boroff, Michelle Cacho-Negrete, Barbara G. Caceres, Barbara Desman, Ann S. Epstein, Christine Holmstrom, J. Malcolm Garcia, Joe Kowalski, Susan Nash, W. Scott Olsen, Jarmila K. Sullivan, Tommy Vollman, Theresa Malphrus Welford, Karen J. Weyant.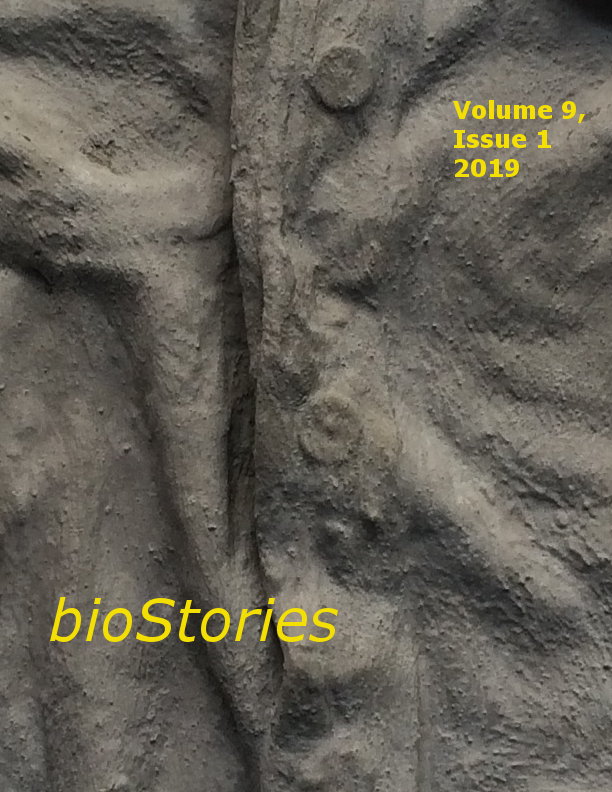 Barbara Altamirano, Steven Beckwith, Susan D. Bernstein, Sara Birch, Kirk Boys, Jay Bush, Chris Davis, Patrick Dobson, John Donaghy, Gary Fincke, J. Malcolm Garcia, Flo Gelo, Robert D. Kirvel, Mario Loprete, Zach Reichert, J.D. Scrimgeour, Dennis "Suge" Thompson, Rosanne Trost, Devorah Uriel, Peyton Vance, Tracy Youngblom.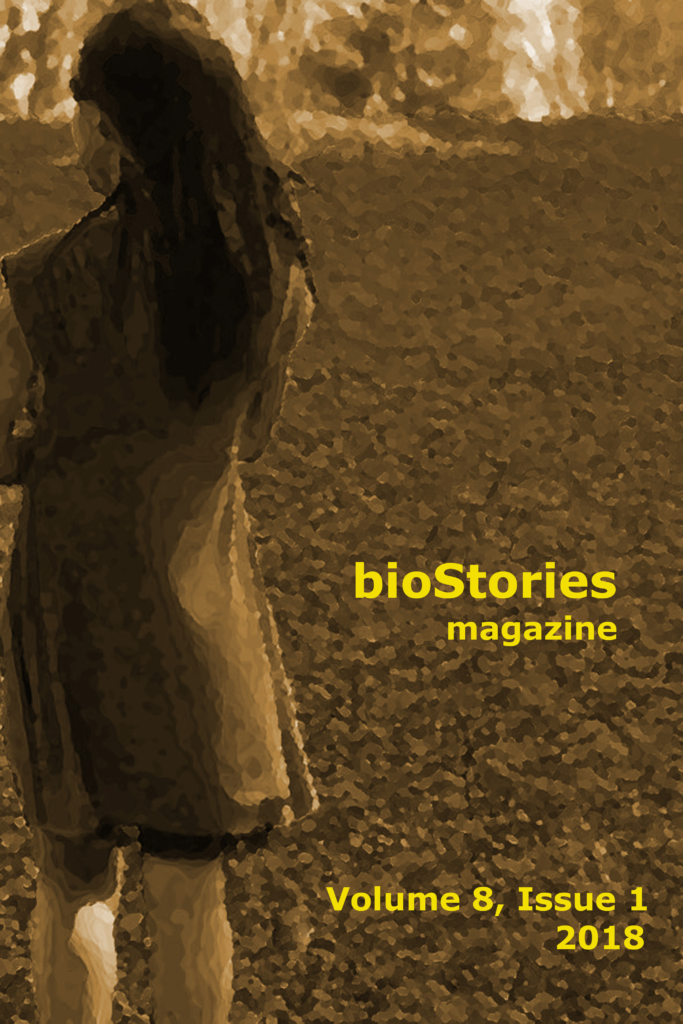 Cynthia Aarons, Michelle Cacho-Negrete, Eileen Cunniffe, Patrick Dobson, Gary Fincke, Marlena Fiol, Karen Galatz, John Garcia, Danusha Goska, Susan Eve Haar, Clifford Royal Johns, Stephanie Lennon, Jiaqui Li, Kelly McDonald, Katie Milligan, Susan Moldaw, Karen O'Neil, Joseph S. Pete, David Raney, Jean Ryan, Carl Schiffman, Kelsie Shaw, Susan Lynn Solomon, Kelly Garriott Waite, Christopher Woods.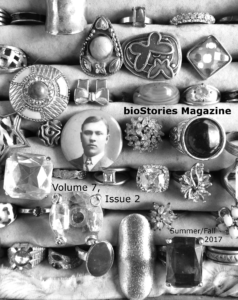 Summer/Fall 2017: Volume 7, Issue 2
Joshua H. Baker, Jeremiah Bass, John Chavers (cover art), Helen Coats, Lisa Conquet, Robert Dugan, K.C. Frederick, Paul Juhasz, M.K. Hall, Priscilla Mainardi, Joyce H. Munro, Pam Munter, Joanne Passet, Susan Pope, Vic Sizemore, Sean Talbot, Wendy Thornton, Christina Wells, and Steven Wineman.
Winter/Spring 2017: Volume 7, Issue 1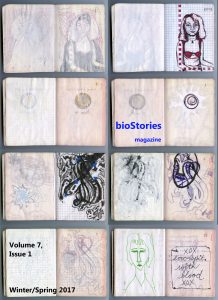 Seetha Anagol, Richard Ault, Rick Bailey, Malado Francine Baldwin (cover art), Terry Richard Bazes, Atticus Benight, Gabriella Brand, John Chavers, Skye Davis, Michael Engelhard, Ricardo José González-Rothi, James Hanna, Barb Howard, Leonard Kogan, Richard LeBlond, Miriam Mandel Levi, John A. McCaffrey, Sophia McGovern, Toti O'Brien, Rebecca Potter, John Repp, Amy Kathleen Ryan, Tessa Torgeson, Maria Trombetta, Gabby Vachon.
Summer/Fall 2016: Volume 6, Issue 2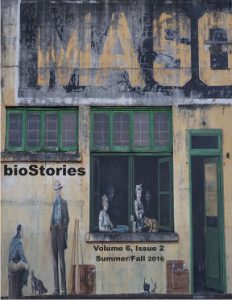 Sonia Arora, Martha Clarkson, Dawn Corrigan, Eugene Durante, Brent Fisk, Louis Gallo, Sharon Frame Gay, Darryl Graff, Ryan Harper, Anya Liftig, Marjorie Maddox, Sheila Moeschen, Siri Live Myhrom, Adrienne Pine, Sarah Russell, Jan Zlotnik Schmidt, Terril L. Shorb, Shira Sebban, Joy Weitzel.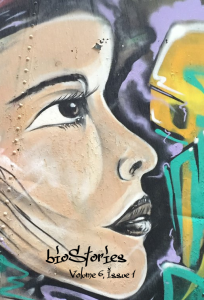 Winter/Spring 2016: Volume 6, Issue 1

Bari Benjamin, Jean Berrett, Susan Bonetto, Jason Bruner, Dawn Corrigan, Annie Dawid, Jenn Gilgan, Gillian Haines, Alice Lowe, Sheila Luna, Desiree Magney, Susan Moldaw, Joseph O'Day, Paul Perilli, Jeanne Powell, Julie Whitlow.
Summer/Fall 2015: Volume 5, Issue 2
Sharon Frame Gay, Perry Glasser, John Guzlowski, Caroline Horwitz, Rick Kempa, Susan E. Lindsey, Annalise Mabe, Mara A. Cohen Marks, Robert Maynor, Ed McCourt, Joesph O'Day, Mary Pfeiffer, Emily Rich, Jean Ryan, Vic Sizemore, Claude Clayton Smith, Emily Story (artwork), Linda Tharp, Peter Wadsworth, Harry Wilson (cover art).
Winter/Spring 2015: Volume 5, Issue 1
Kirk Boys, Michael K. Brantley, Sharon Frame Gay, Lou Gallo, Frederick Keogh, Susan Lago, Susan E. Lindsey, Anna Mantzaris, Carol D. Marsh, Toni Martin, John Messick, Paul Pekin, Lisa Richter, Tammy Ruggles (cover), Jean Ryan, J.D. Scrimgeour, Amanda Forbes Silva, Cathy Warner, Daniel W. Weinrich.
Summer/Fall 2014: Volume 4, Issue 2
Martin Achatz, Macia Butler, Donald Dewey, Victoria Fann, Jakob Guanzon, Barbara Harroun, Ruth M. Hunt, Shayla Love, Jonathan Mack, Marlene Olin, Paul Pekin, Paul Perilli, Marsha Roberts, Hazel Smith, Jay Solomon, Paige Towers, Renee Tursi.
Winter/Spring 2014: Volume 4, Issue 1
Susan Bonetto, Nancy Caronia, Ute Carson, Eleanor Fitzsimons, Julie Goodale, KJ Hannah Greenberg, Sue Hardy-Dawson, C.B. Heinemann, Mary Kudenov, Cathy Mauk, Liz Olds, Jean Ryan, Katharine Valentino, Jono Walker.
Summer/Fall 2013: Volume 3, Issue 2
Rick Bailey, Richar Ballon, Ryan Bradley, Kevin Bray, Kristi DiLallo, Mike Ekunno, Debra Fox, Lori Lamothe, Lisa Lebduska, Tom Darin Liskey, Natasha Lvovich, Jesse Milner, Kat Mueller, Russell Reece, Lisa Romeo, Anthony Santulli, Rob Stanley, Bill Vernon, Shirley Russak Wachtel, Jono Walker, Melissa Wiley.
Winter/Spring 2013: Volume 3, Issue 1
Cathleen Calbert, Carla Charleston, Chelsey Clammer, Rachel Dovey, Lou Gallo, Adrienne Lindholm, John Palen, Dreama Pritt, Heather Rick, Garrett Rowlan, Kellie L. Thurman, Eric Torgesen, Jean Venable, Elizabeth Stainton Walker.
Charles Bergman, Donald Dewey, Tammy Dietz, Jessika Feather, Jane Hertenstein, Amy Herting, Christina Holzhauser, Vanessa Jo King, Rebecca Marks, Jenean McBrearty, Sheila Morris, Samina Najmi, LeeAnn Oliver, Todd Outcalt, Kathleen Patton, Dorthy M. Place, Kristi Sandy, Barbara Strauss, Clementine Till, Kristin Troyer, Michelle Valois, Janna Vought, Jono Walker, Linda C. Wisniewski.
Loukia Borrell, Peter Derk, Murray Edwards, Merlin Flower (cover), Wilmer Frey, Nancy Graham, KJ Hannah Greenberg, Kimberly Hamilton, Aimee Henkel, Jona Jacobson, Ruth Lehrer, Sheila Morris, Cherri Randall, Cathy Roy, Claude Clayton Smith, Julie Whitlow.
Mothers and Other Creatures Clinton Van Inman (cover–"Elba in Black" oil).
Encounters Jen Leichliter (cover–"Still Life" acrylic).